Recent Posts
1
« Last post by vh on Today at 08:19:57 AM »
19584 almost palindrome time
2
« Last post by atomic7732 on Today at 04:38:34 AM »
19583

like the 15th or something
3
« Last post by atomic7732 on Yesterday at 08:10:05 PM »
Barseinic Practice 1
(Prior setup)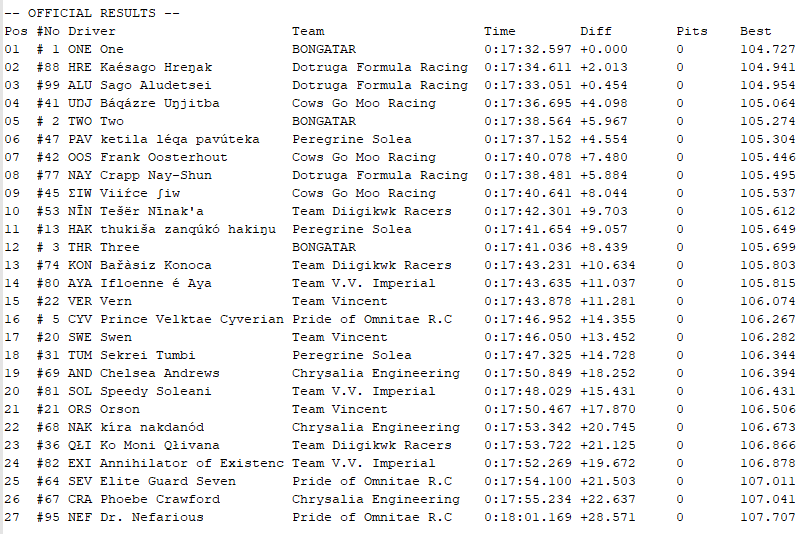 Barseinic Practice 2
(New setup)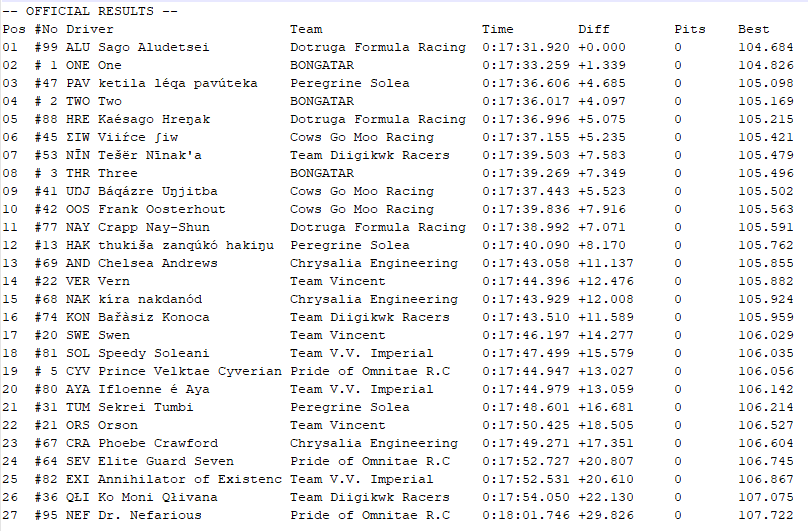 Qualifying
and
the race
will occur around the same time tomorrow.
4
« Last post by atomic7732 on Yesterday at 07:53:33 PM »
New parts

These parts will be available for use in the next race! If you would like to run a practice session with these parts on your car to compare setups, simply post or DM me the
two car setups
you want to compare. The practice session will be run tomorrow, the day before the race.
5
« Last post by Bla on Yesterday at 06:07:46 PM »
6
« Last post by Darvince on Yesterday at 03:49:33 PM »
19582

one day deocy will appear and bring tomes
7
« Last post by Darvince on Yesterday at 03:48:23 PM »
it has been sadly undone
8
« Last post by vh on Yesterday at 03:08:33 PM »
19581
9
« Last post by vh on Yesterday at 09:41:15 AM »
universe sandbox irc has finally thrown off the shackles of iris discord, the Greatest Evil of the 21st century
10
« Last post by tuto99 on Yesterday at 08:41:17 AM »
we got new internets todai